7 great design trends of 2019
2019 is a great year for new design trends. Take a look below and see some of our favorite trends we are seeing in design today!
1. From playful wordmark to serious logo
In 2018, we saw several highly visible brands turn from delightfully eccentric brand identities to more … ahem … expected … sans serifs.

Or, as I like to put it: All brands identities eventually result in a Helvetica version.

Granted, none of the three brands we have in mind went straight to the old standby. Mailchimp — evolved in a direction that honestly feels more fitting for a brand that's made distinctive voice and playful brand assets a keystone of their marketing. 

Still, for each of these companies, the rebrands can feel a bit like a too-familiar evolution toward what you could not-unfairly call staid, boring corporatism.

That said, you have to wonder if this shift from recognizably quirky to ubiquitously voiceless has to do with the notion of cognitive fluency: the idea that we are most comfortable with that which we've experienced before.

With most familiar brands all boasting serif-less logos, it's little wonder that a step in that direction is the hallmark of a company attaining maturity. In that sense, this is a kind of meta-trend we expect to see over and over again, and 2019 is unlikely to be an exception.
2. Depth and Almost "Real" Design Elements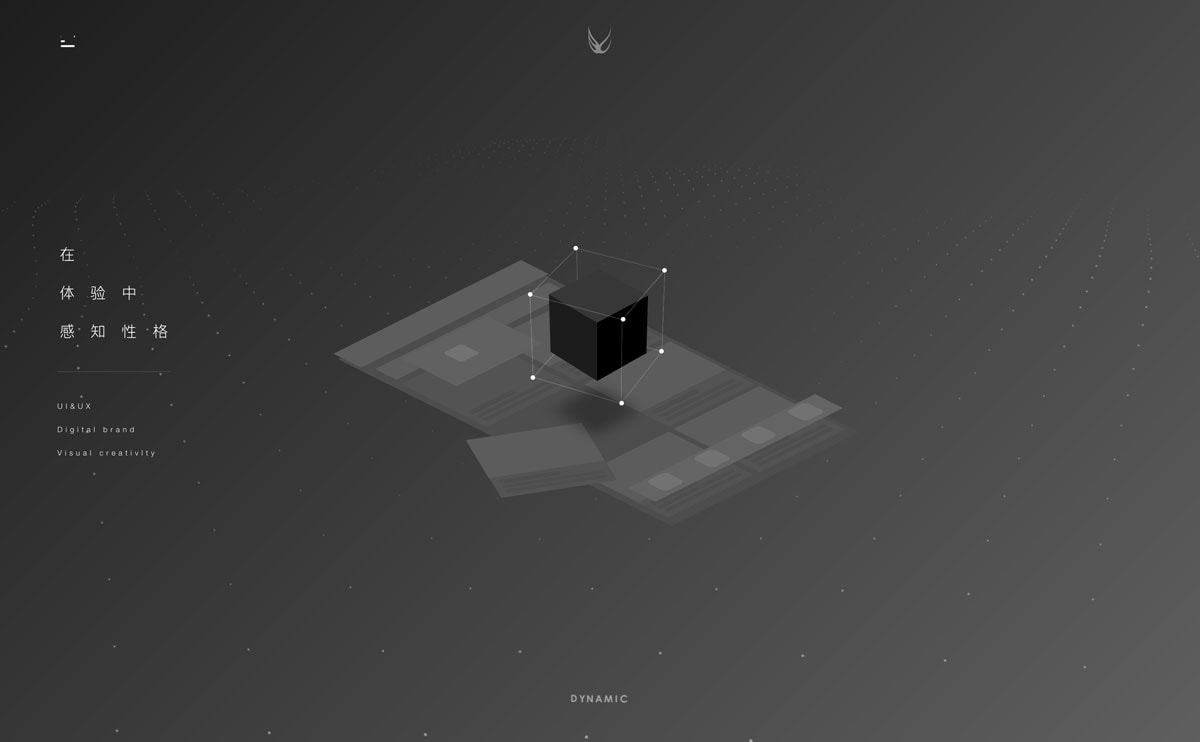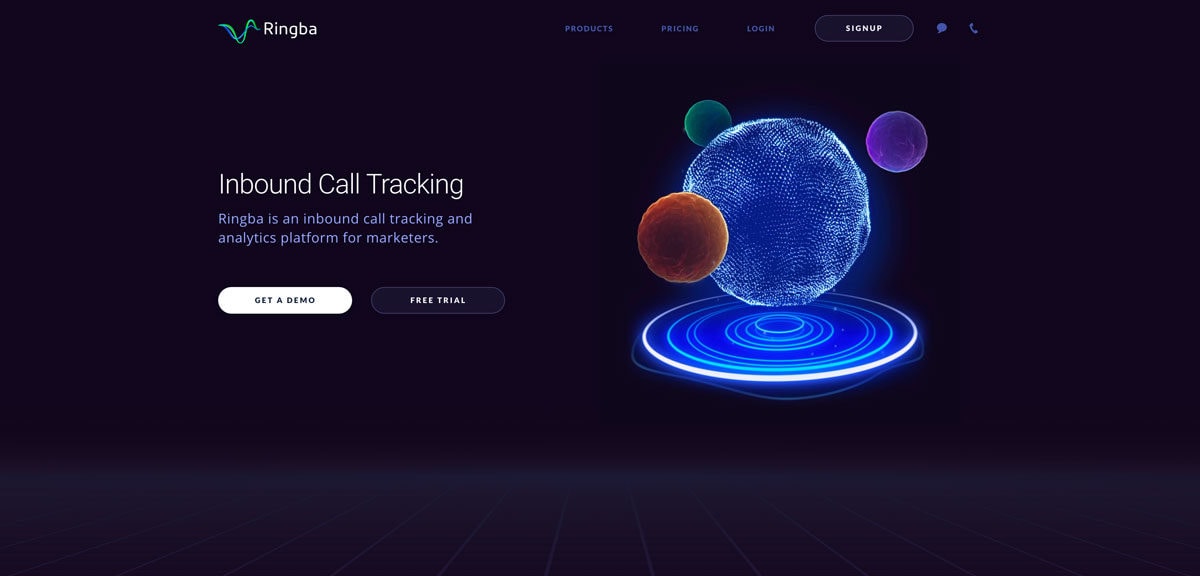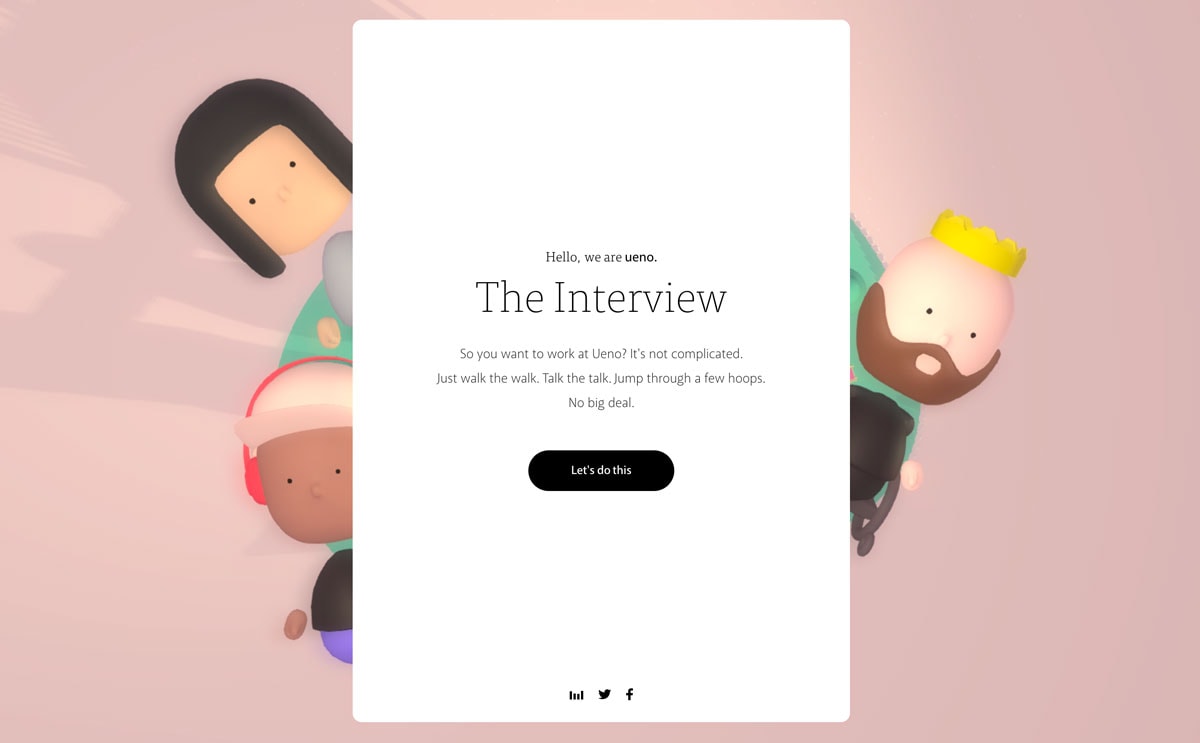 While virtual reality isn't truly accessible to everyone yet, its influences are already evident.
More designers are adding more depth and design elements that have a more real or tactical feel to them to projects. This includes everything from illustrations (and even animated illustrations) with a more three-dimensional look to moving shapes or products that users can seemingly reach out and touch.
As more designers use these techniques, they will become more of the norm and much more expected parts of the user experience. They will also start to look more real and less "VR-ish."
3. Purposeful Animation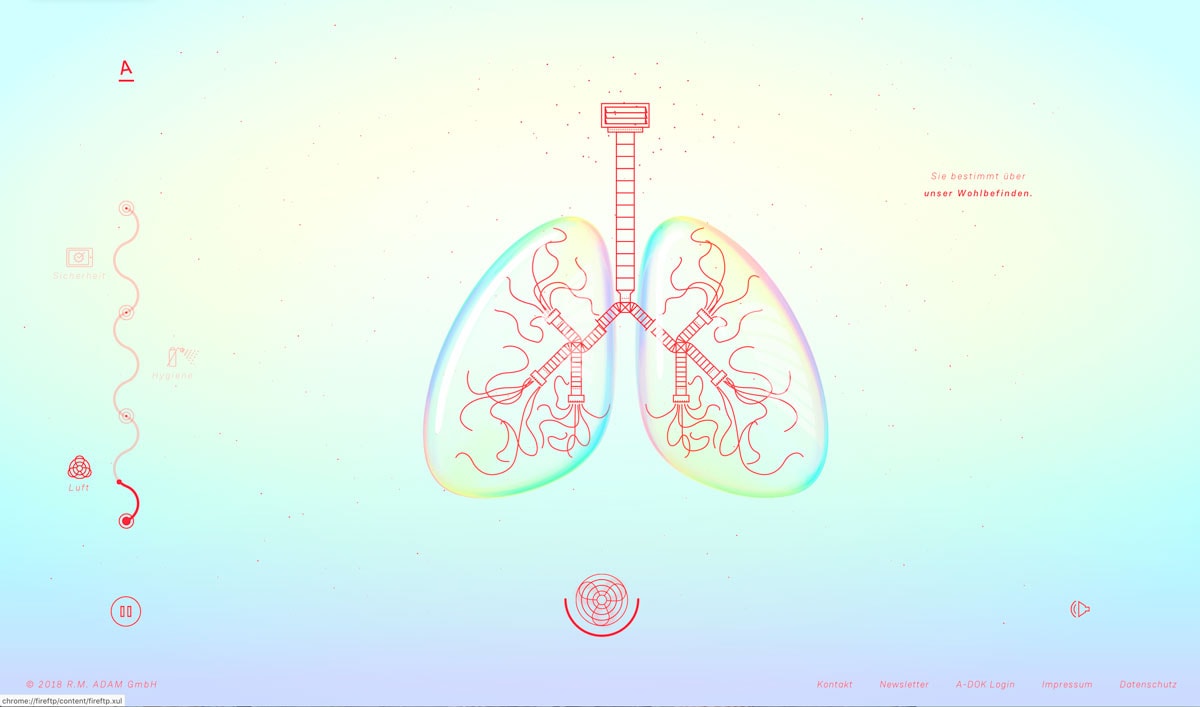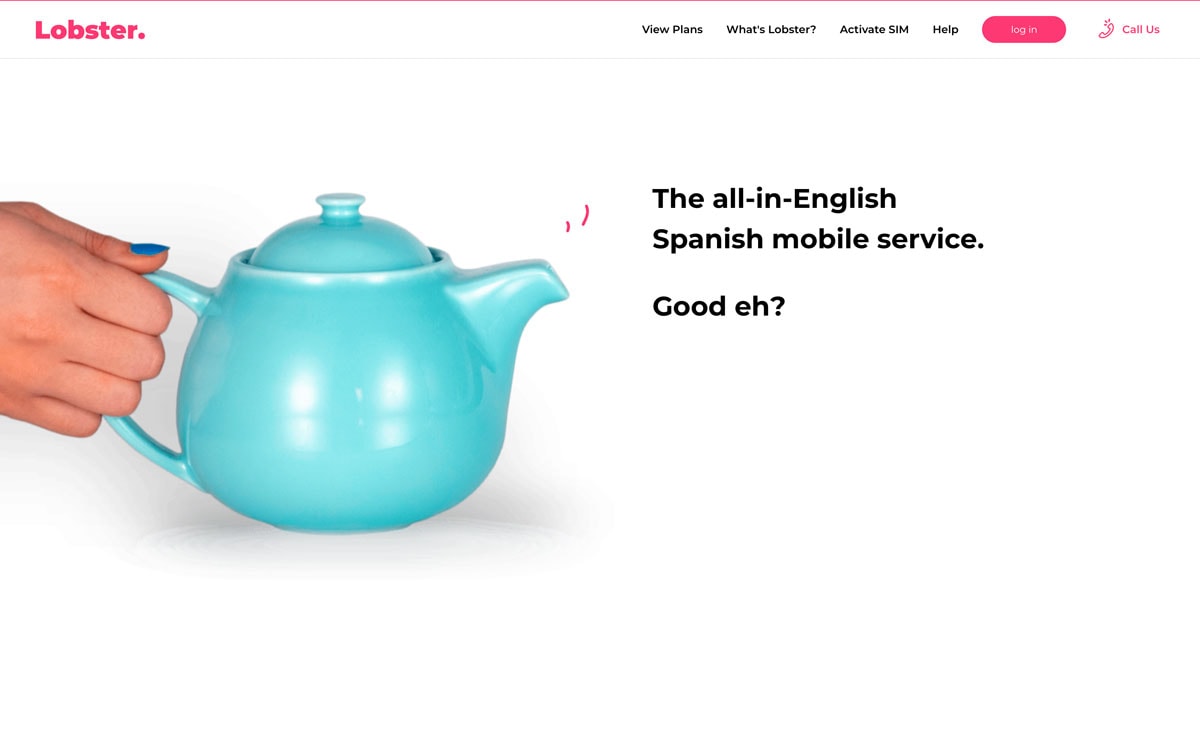 Web an apps designs are packed with animation. But it has to be there for a reason.
Animation draws users to certain parts of the design, helps drive engagement or interest or tells a story. Use animation in web projects to provide a great depth of understanding to users who engage with the design. (Click through both examples above to see this animation in action … and think about how it engages your senses.)
4. Mobile-First
Google rolled out mobile-first indexing in 2018, which is based on prioritizing content and links from mobile website pages. The initiative will be carried over to 2019, requiring web designers to give priority to the mobile version of websites.
Moreover, SEO is not the only factor that dictates the priority of web design. Statistics show that 50% of global website traffic comes from mobile. As the mobile user base increases, good visual effects and search experience are also factors need to be considered in website design in 2019.
Related: 8 Excellent Mobile First Design Examples for Designer Inspiration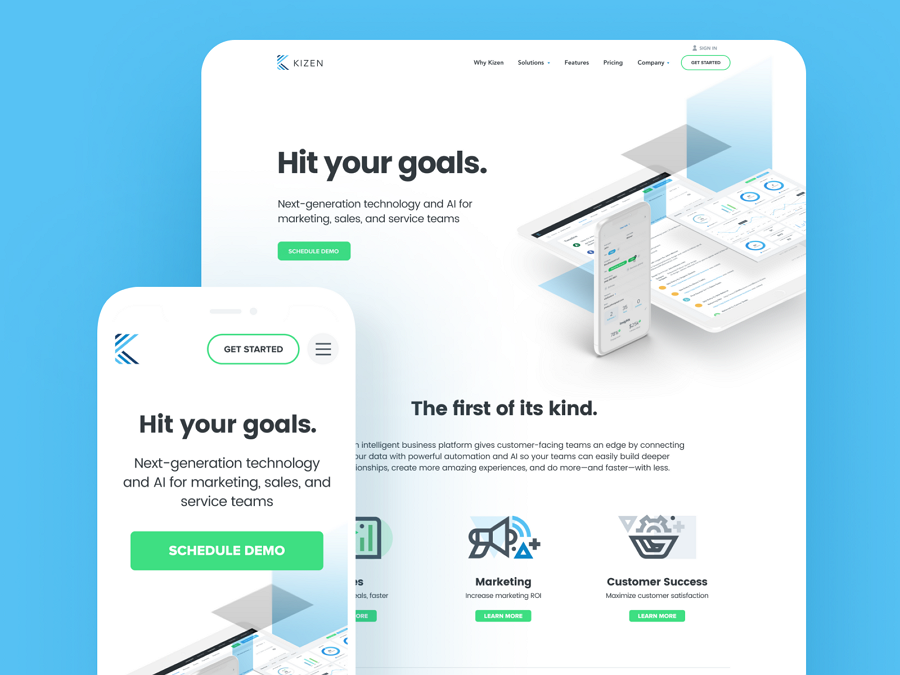 Image Source: Kizen Home by David Kovalev
5. Speed
THREE seconds. That's all users spend in deciding whether to leave or stay on a website. Your design has that much time to convince a user to stay.
Research by Akamaii and Gomez.com shows that 50% of users want a website to load in three seconds or less. Furthermore, due to the Speed Update algorithm announced by Google in July 2018, designers need to reduce page load time if they want to improve their search engine rankings. Thus, speed should be a second important website design trend in 2019 for designers' consideration.
Image Source: ASAP by Hurca™
6. Responsive Design
The rapid development of reading devices in recent years – mobile devices, tablets, TVs, wearables, and desktops – has made designers aware that responsive design should be one of the mainstream web design trends in 2019.
Since Google started highlighting mobile-responsive websites in 2010, mobile has become the first choice for responsive web design. Now that the number of mobile users has far exceeded that of desktop users, Google has also announced changes to its algorithm to prioritize mobile-first indexing. The goal is to encourage companies to update their responsive web design and enhance the online experience of mobile users.
Related: 12 Best Responsive Web Design Tutorial to Get You Started
Image Source: Furniture Store Responsive Design Flow by Shakuro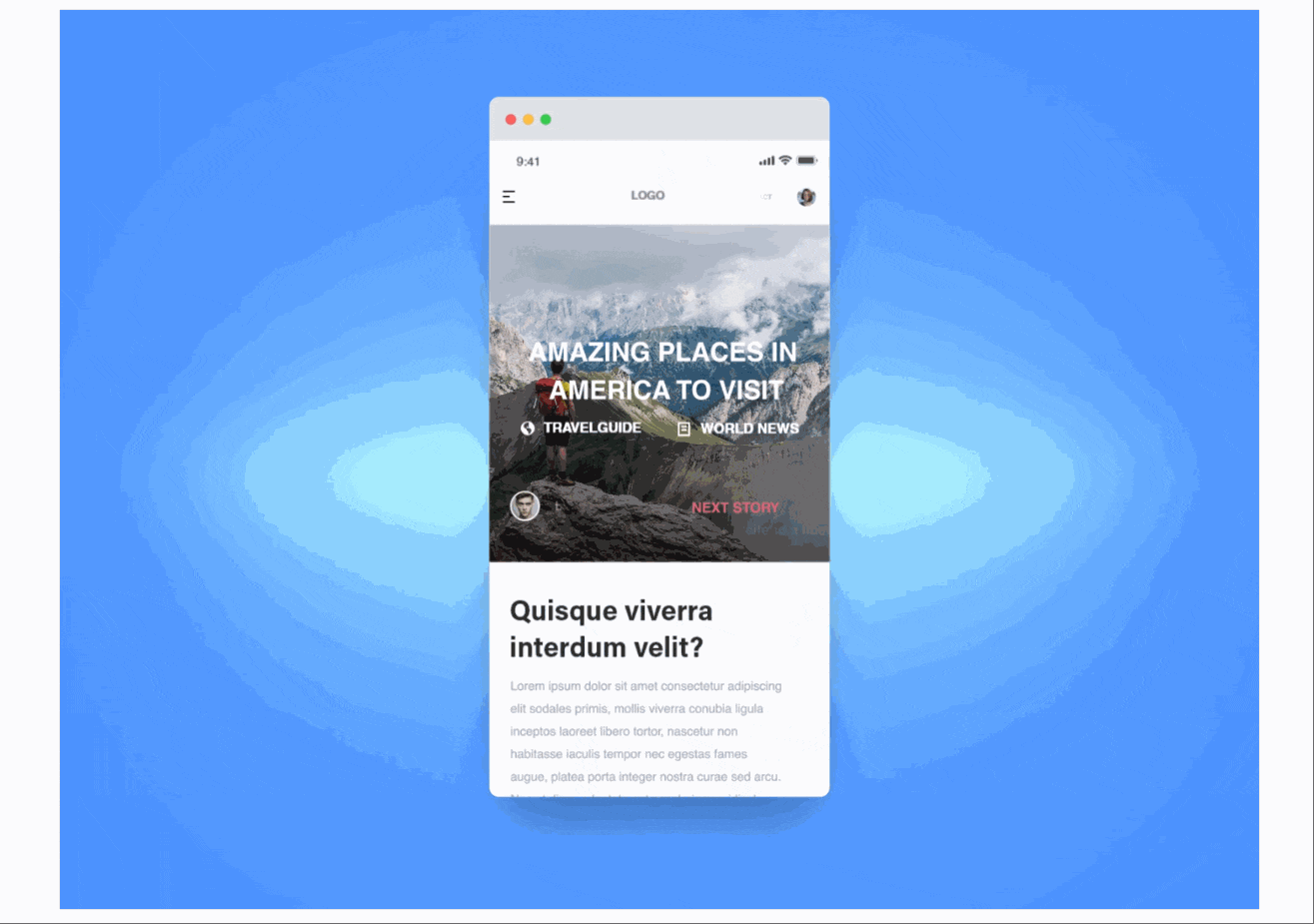 Image Source: Responsive Resize Kit by UI87.
7. Flat Design
Flat Design is a minimalist design approach that features the use of clean and open space, bright colors, and simple two-dimensional illustrations.
This style of design started off as just another trend, but over the years, it's grown to become the standard for web design.
The rise of flat design can be attributed to the need for fast-loading websites that provide users with an enjoyable browsing experience on both mobile and desktop.
Flat design relies mainly on simple illustrations which are much less data-heavy than sites that use large images or heavy visuals. This means an overall much quicker loading time.
This style of site is also preferred by many users from a UX perspective.
Reducing the clutter and unnecessary ornamental parts of a design helps users to focus on the important parts and make it easier to navigate.
App development platform Zeroqode uses flat design on its website to present users with a clean yet friendly appearance. The use of bright colors in the hero illustration grabs users attention while also communicating to users what the company does.